As your lease comes to an end, there are steps you can take to make the process easier. We're here to help every step of the way. First, know what to expect in the final months of your lease.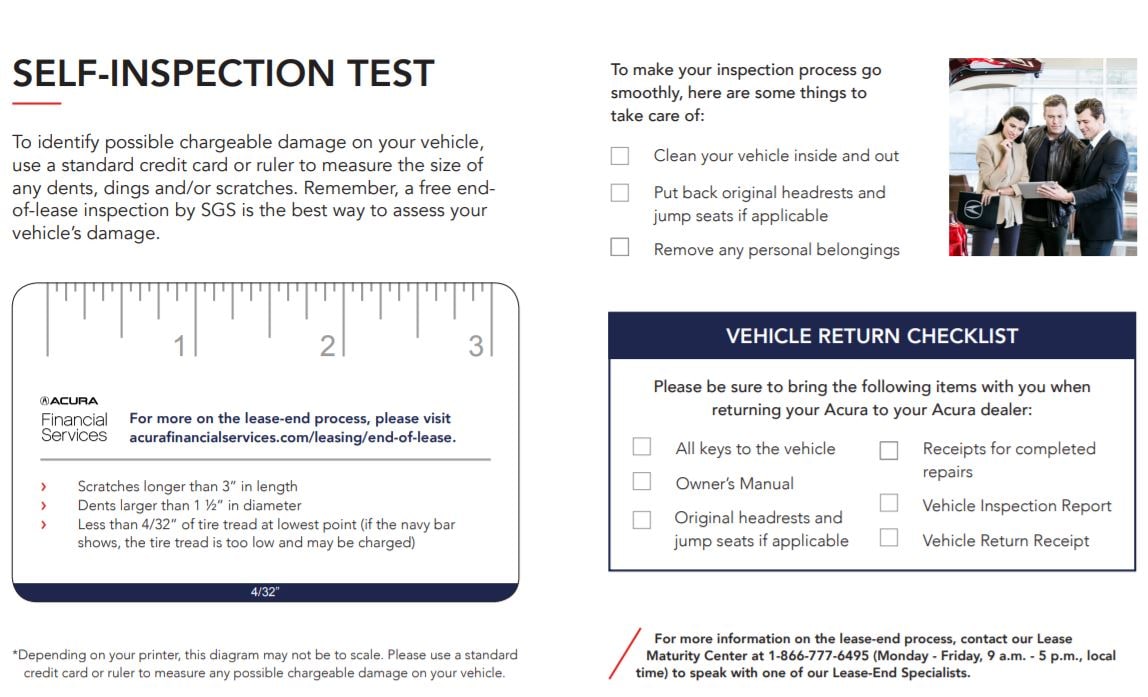 EXAMPLES OF EXCESSIVE WEAR AND USE OR DAMAGE 
Throughout a vehicle's lifetime, some ear and use is to be expected. See if your vehicle has incurred excessive wear and use or damage that you might be charged for at lease end. Highlighted below are some examples of areas and items inspectors will check. This is not a complete list: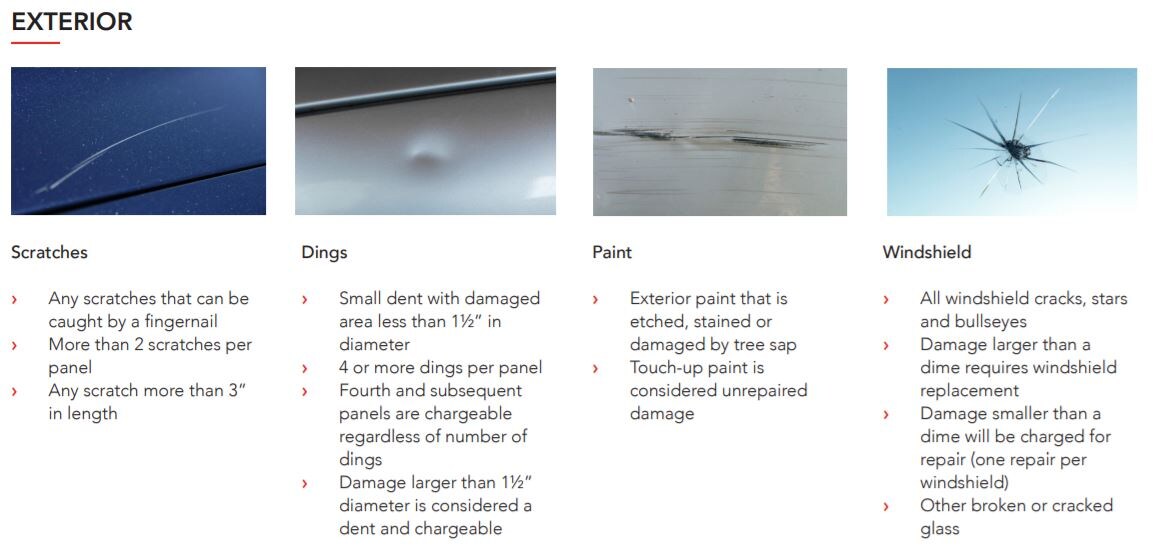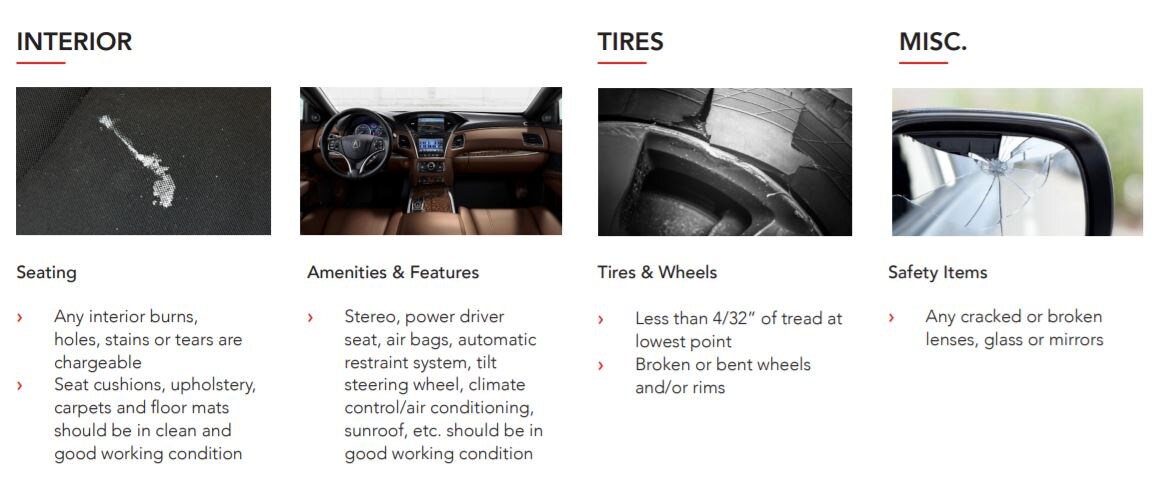 We accept Honda leases
As an added client convenience we take Honda Lease returns that have been financed through Honda Financial Services as well as Acura leases. Simply, follow the Acura lease-end steps above, and we will do the rest! Are you interested in upgrading to an Acura? Low cost of ownership and aggressive incentives make stepping up to luxury affordable. Check some Acura's out for yourself, here.
.